Biafra War Part 2 Loading: Charlyboy' Protest Turns Into Ethnic Crisis As Hausas And Igbos Start Stoning Each Other At Wuse Market, Abuja (Photos)
>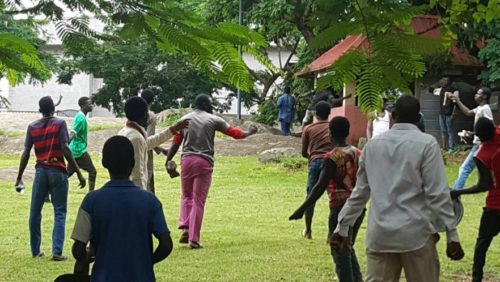 Self-acclaimed Area Father and entertainer, Charles Oputa, popularly known as Charly Boy was attacked by thugs at the popular Wuse
market in Abuja on Tuesday.
"We just went to Wuse market for mobilization against 100 days event tomorrow & a regular face at Unity Fountain brought thugs to attack us," Deji wrote on Twitter.
"They attacked us with police on Tuesday. Tried to attack us at Unity Fountain with their government sponsored thugs. Today is Wuse Market.
"Charly Boy's car was damaged by the thugs. This is a senseless government. #ResumeOrResign.
The #ResumeOrResign protesters had started a campaign on Monday last week, demanding the return of the president who is away in the United Kingdom on a medical vacation.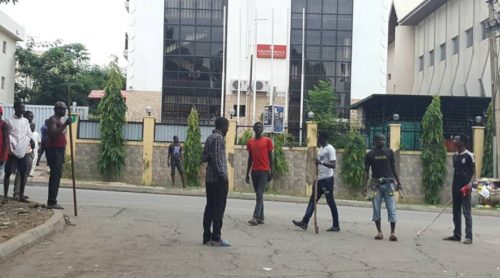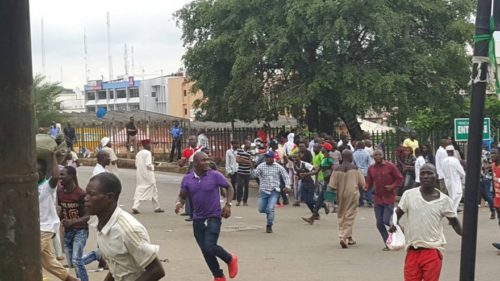 According to reliable sources Angry Igbo onlookers started throwing stones back at them